1460 Waukegan Road
Glenview, IL 60025
In Carillon Square

(847) 729-4688
Open Today Until 6:00 pm
| | |
| --- | --- |
| Monday | 10:00 am - 6:00 pm |
| Tuesday | 10:00 am - 6:00 pm |
| Wednesday | 10:00 am - 6:00 pm |
| Thursday | 10:00 am - 6:00 pm |
| Friday | 10:00 am - 6:00 pm |
| Saturday | 10:00 am - 6:00 pm |
| Sunday | 12:00 pm - 5:00 pm |
Focus On Finches!
20% OFF

All Nyjer Seed & Finch Feeders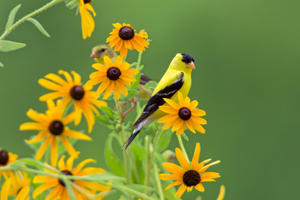 Young Goldfinches have emerged from the nest and everyone is hungry! During August, get 20% off the regular price of all Nyjer seed, Finch feeders and accessories. Sale ends Aug. 31.
Daily Savings Club Renewal Time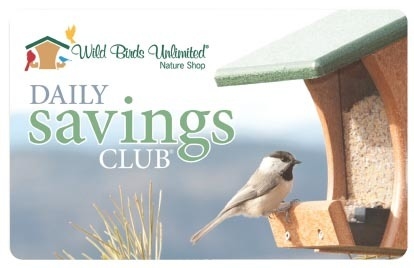 It's been a year since we launched our Daily Savings Club! For those of you who joined in August, it's time to renew your annual membership. Just drop by the store and we can quickly sign you up for another year of great discounts on our fresh, top-quality bird food, Bird Buck coupons and much more!
---